It's that time of the year a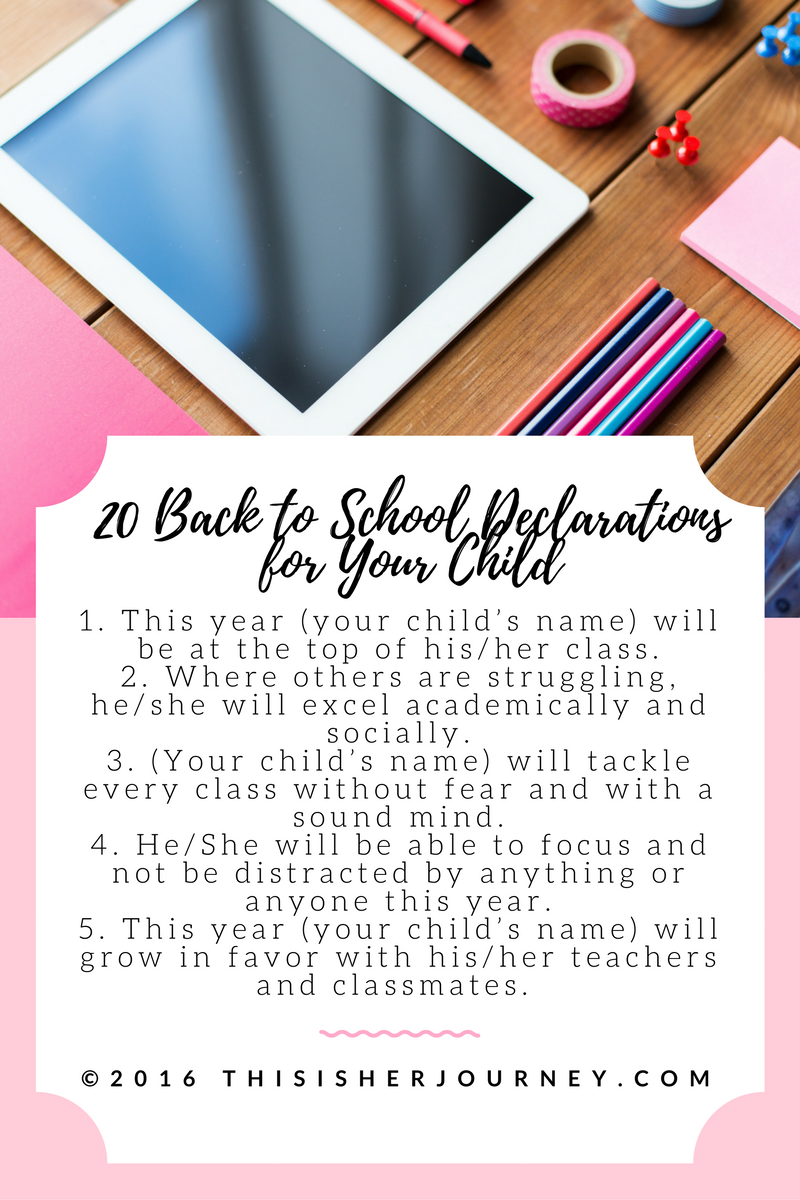 gain: when sleeping in late and days spent relaxing by the pool turn into a mad dash for supplies and waiting in those car pool lanes.
Yup, it's back to school time!
Whether your child is starting kindergarten or their first year of college, heading back to school can be nerve wrecking for a lot of parents.
Worry about what the year might bring can easily trickle into our thoughts and our conversations.
But as parents or village people, (because it still takes a village to raise a child), we can decide to speak life giving words over our children.
At times we allow our fears and our anxieties to speak louder than our faith.
But Proverbs 18:21 tells us "the tongue can bring death or life…"  That means, with our words, we can change the course of our children's future.