If you've been on social media lately, chances are you've come across the viral smash hit article "Don't Be A Wife To A Boyfriend: 10 Lessons I Learned When I Was Single."
Written by Shonda Brown White, her latest book bearing the same title, offers women an in-depth view into her journey to self-discovery, by sharing 10 key lessons learnt from her previous "situation-ships".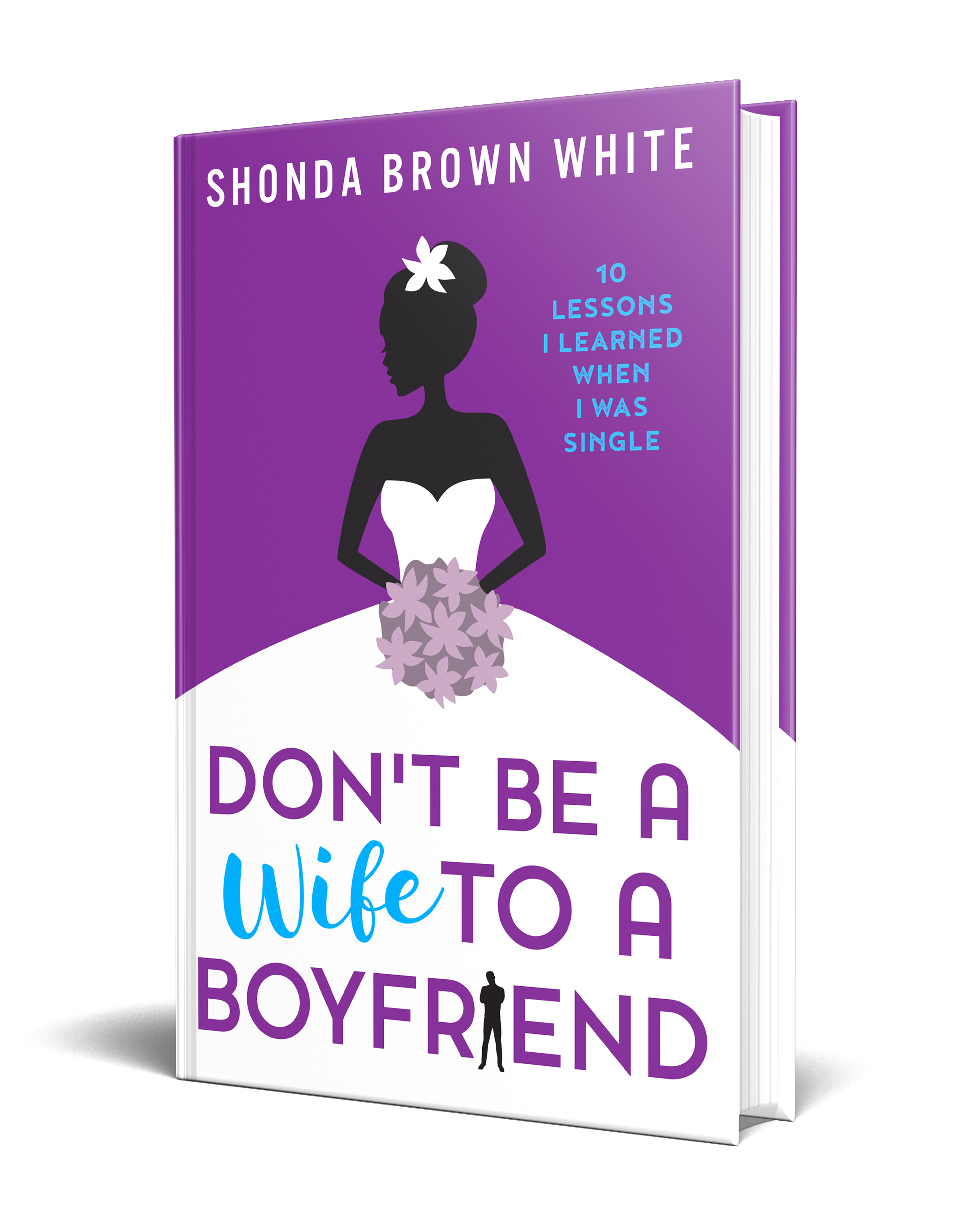 Page after page, Don't Be A Wife To A Boyfriend reads like you're having a one-on-one conversation with one of your closest girlfriends. 
Shonda is very transparent about her past struggles and candidly shares how her faith and failures helped transform her views as a single woman, when it comes to sex, love and relationships.

Through humor and some soul-checking truths, Don't Be A Wife To A Boyfriend is a much needed wake up call for the woman who constantly finds herself giving too much too fast in relationships where her efforts are not being reciprocated.
Don't Be A Wife To A Boyfriend will be our book club pick for the month of August. (Click here to order your copy today.)
Then, on Thursday, September 1st, This is Her Journey will host a special live Q&A session with the author herself, Shonda White Brown.
The Q&A session is FREE and OPEN exclusively to This is Her Journey followers.
You MUST sign up in advance to join in on the session.  Simply email girltalk@thisisherjourney.com  using the subject "Book Club RSVP" to reserve your spot today.
And, be sure to also post your thoughts in the comment section below and check out what other other readers are saying about the book as well!