It's that time of the year a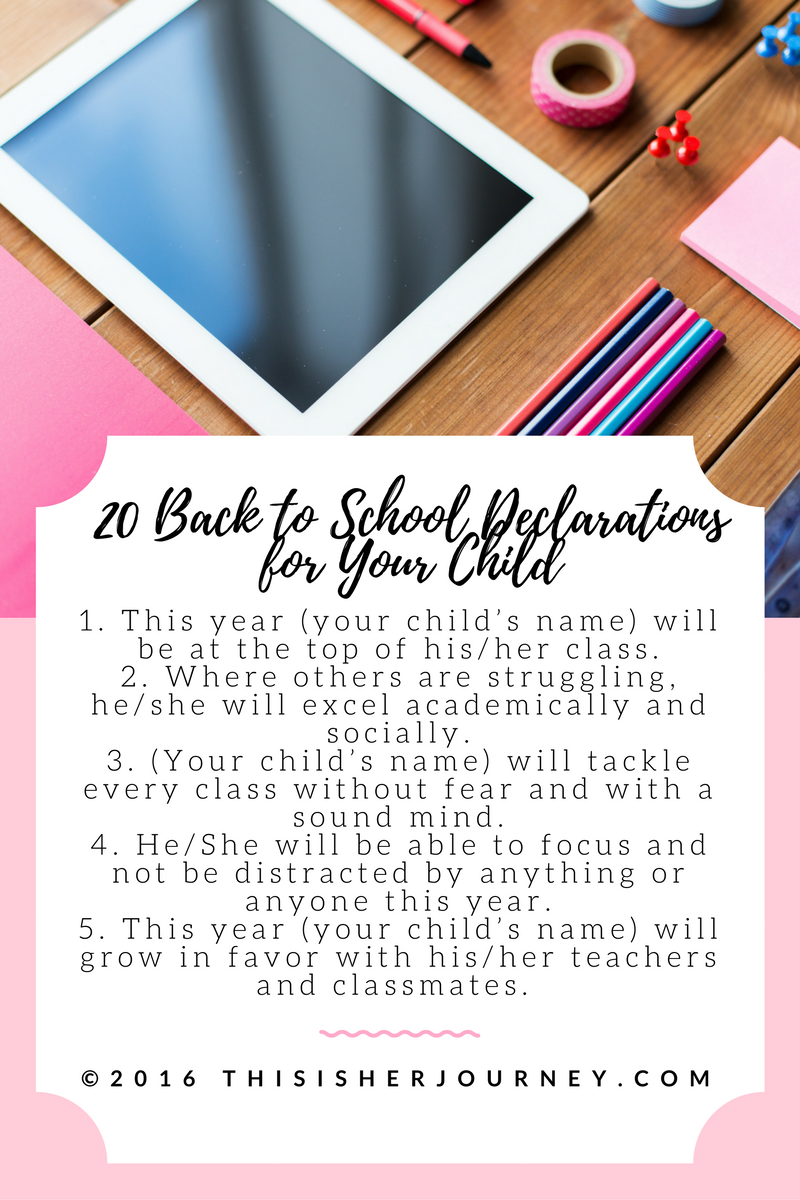 gain: when sleeping in late and days spent relaxing by the pool turn into a mad dash for supplies and waiting in those car pool lanes.
Yup, it's back to school time!
Whether your child is starting kindergarten or their first year of college, heading back to school can be nerve wrecking for a lot of parents.
Worry about what the year might bring can easily trickle into our thoughts and our conversations.
But as parents or village people, (because it still takes a village to raise a child), we can decide to speak life giving words over our children.
At times we allow our fears and our anxieties to speak louder than our faith.
But Proverbs 18:21 tells us "the tongue can bring death or life…"  That means, with our words, we can change the course of our children's future.
So, just in time for the new school year, I am offering a FREE printable download of 20 Back to School Declarations for Your Child (or a child in your life)!
The free printable download features:
20 truths to declare over your child's life based on promises found throughout the scriptures.
A print friendly PDF file that can be framed for your home or office.
Declarations that will help your child succeed in every area of their life (including academically and socially).
Declarations that can be repeated throughout the entire school year and even the years ahead.
This year, let's commit to speaking faith filled words over our children as we entrust them into God's care for a successful school year!
GRAB YOUR FREE DOWNLOAD!
Simply fill in the form below, verify your email address
and you'll be sent a link to download and print your free copy today.
Having trouble downloading the file?  Send an email to girltalk@thisisherjourney.com and have the file sent directly to your email inbox today!